In the middle of Central Asia, we want to support the inhabitants of a mountain village at around 3,500 meters to start a startup.

For what?
So that people can grow economically independent even after the support.
Traditional aid projects there are a dime a dozen - And that's a good thing! In particular, the economically strong countries of the world organize large-scale donation projects to help people with food, hygiene and infrastructure. Every year, especially around the Christmas season, so many funds come together to help the valuable work of aid organizations - such as welfare aid - in regions such as Central Asia, Africa and South America.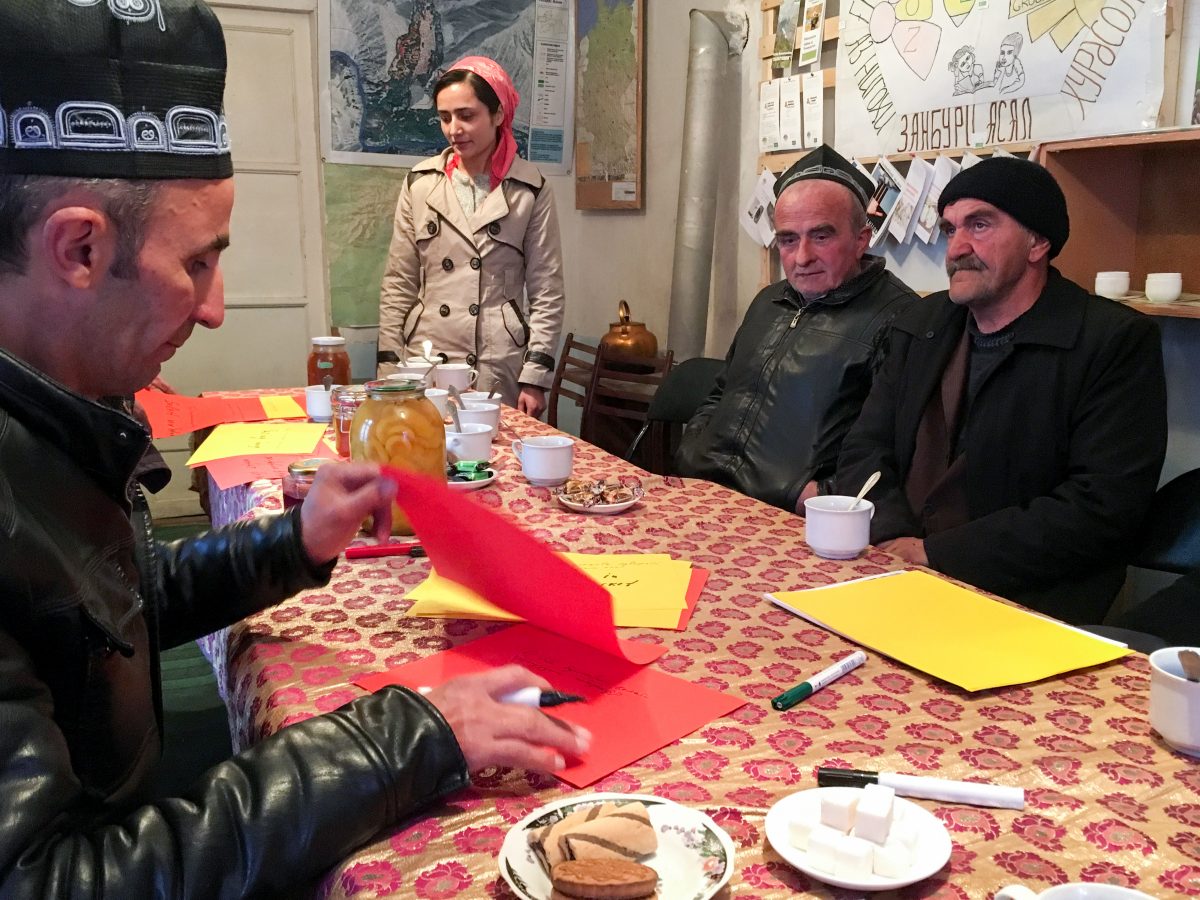 What happens when the commitment and donations cease?
After the hunger is defeated, roads are built, own vegetables and fruits are planted for self-supply and a basic principle in hygiene and equality is institutionalized, people should be trained to ensure economic growth.
This is exactly where we as Esteem Startup come in - cooperation with Welthungerhilfe - with new management and startup methods such as lean management, design thinking, holacracy, business model canvas, marketing strategies and know-how in communication policy and distribution. It is important that we use our "Western" methods together with the local people to develop a local and national solution for the self-induced upswing and the appropriate instruments.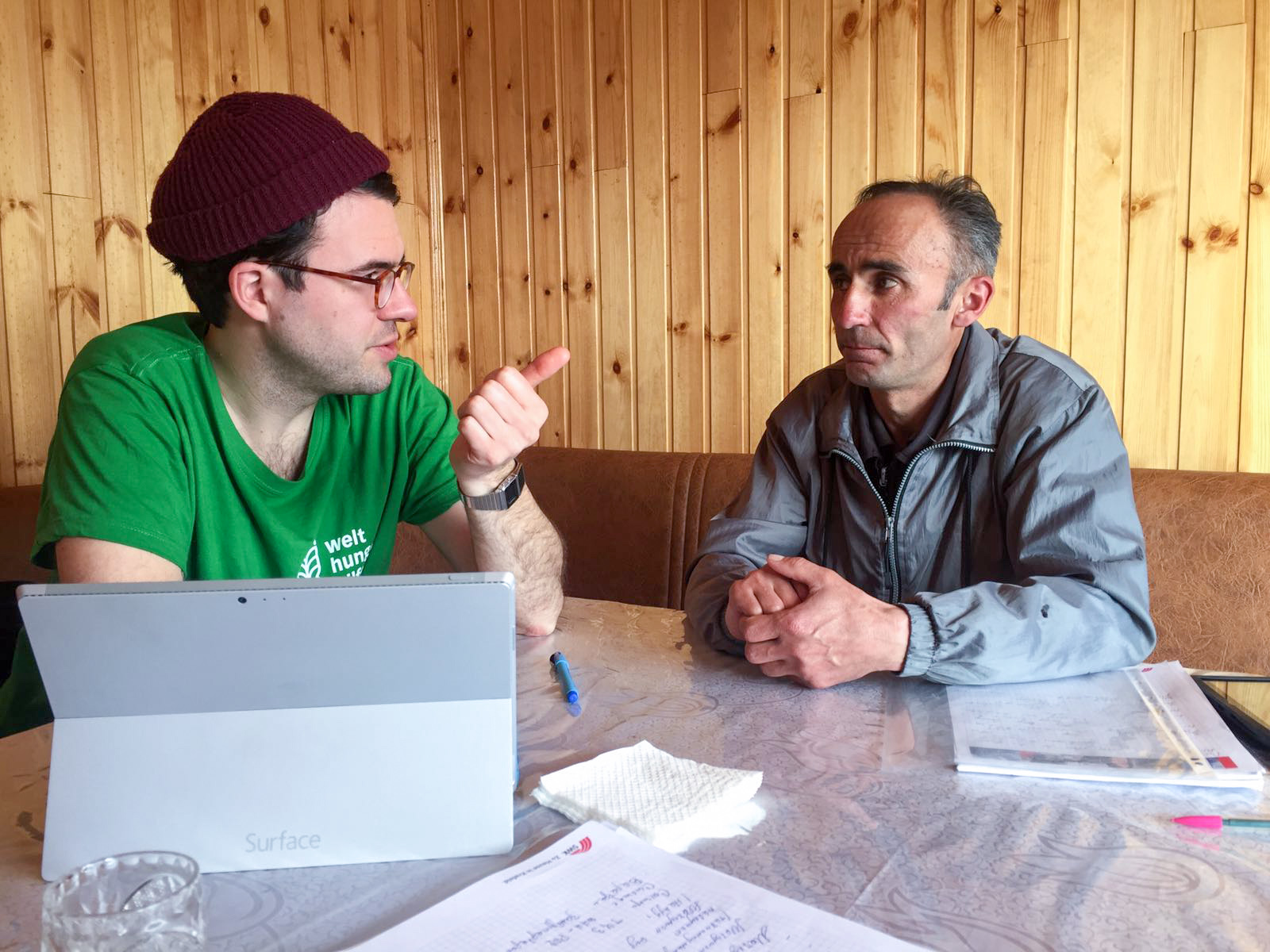 With new management and startup methods, we help to enable an economic upswing.
In Tajikistan, in the mountain village of Veshab, we are now working on the establishment of a marketing and distribution department for local producers of honey, jam and dried fruit after a current-state-analysis in February 2017. As 80% of the country specializes in the sale of these products from private and commercial sources, the topic of product development is also on the agenda of our 7-day workshop.
Already in February of this year, Christian Peitz and Joris Schwarz from the Esteem Startup team set out for Tajikistan to meet with the project management of Welthungerhilfe and to get to know local farmers, employees, companies and salesmen. The typical Tajik village of Veshab is situated at the river Zarafshon in the foothills of the Pamir Mountains at an altitude of 3,500 meters. The roads are difficult to drive and dangerous. The project, the journey and travel planning will be made possible by the team of Welthungerhilfe in Tajikistan. Many impressions were gathered and documented during the visit of the cultivation areas, visits to the small businesses and packaging companies as well as in the encounter with the end users and intermediaries such as supermarkets, hotels et al. This photo and video documentation helped the team members remaining in Germany as well as sponsors and supporters to a detailed impression about the people, the country and the economy. During the presentation of our recommendations for action in the office of Welthungerhilfe in Bonn in April 2017, photographs and documentary films provided a good overview of the journey.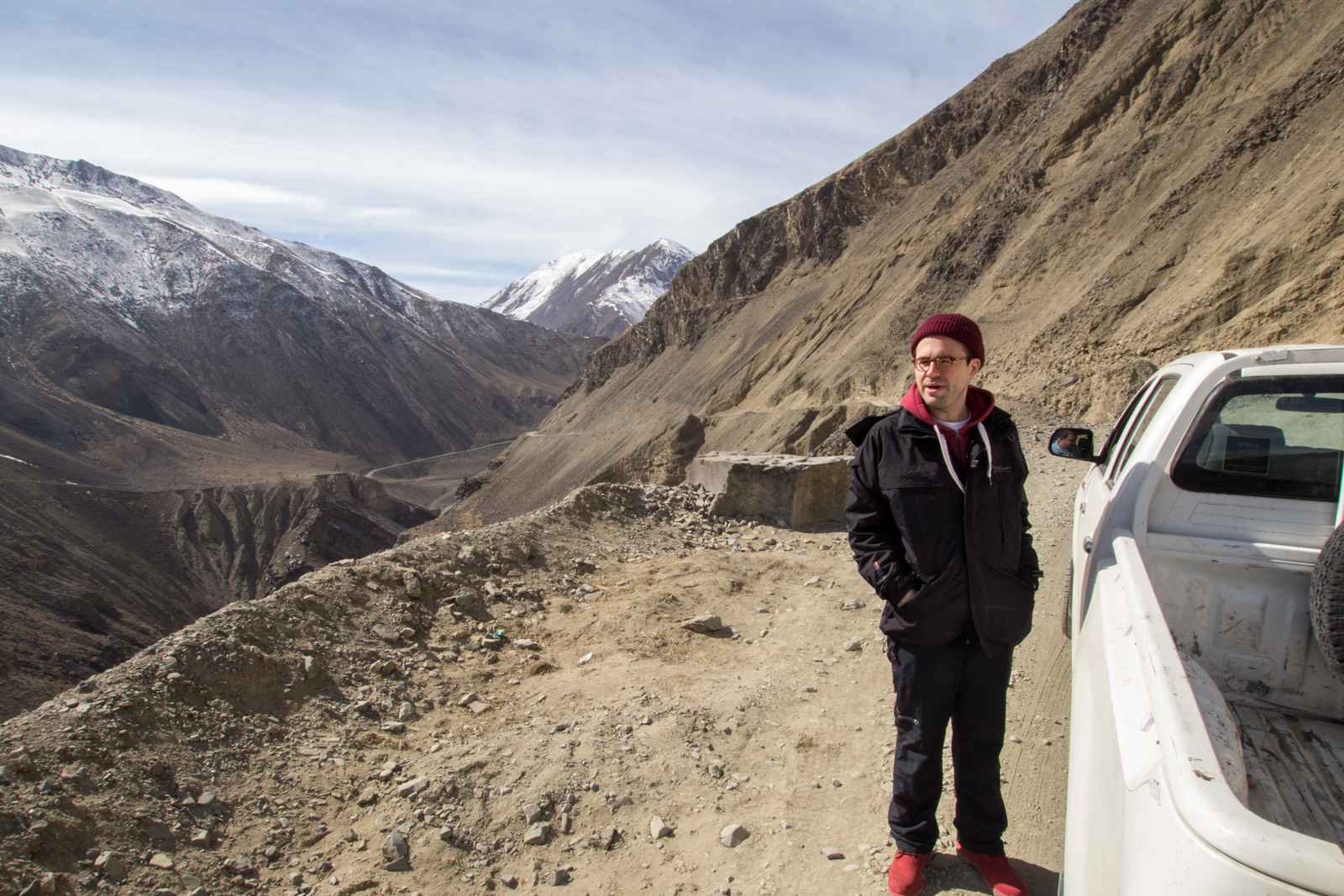 The development of the project can be followed by a high-quality documentation in cinemas as well as online publications.
From 11.10.2017 the team will go from Düsseldorf to Dushanbe for the second time. Following the workshop in Tajikistan, a detailed documentary film about the preparations, the trip and the workshops as well as the progress and results of our work will be provided. If you are interested, you can find both documentation and our work on our YouTube channel.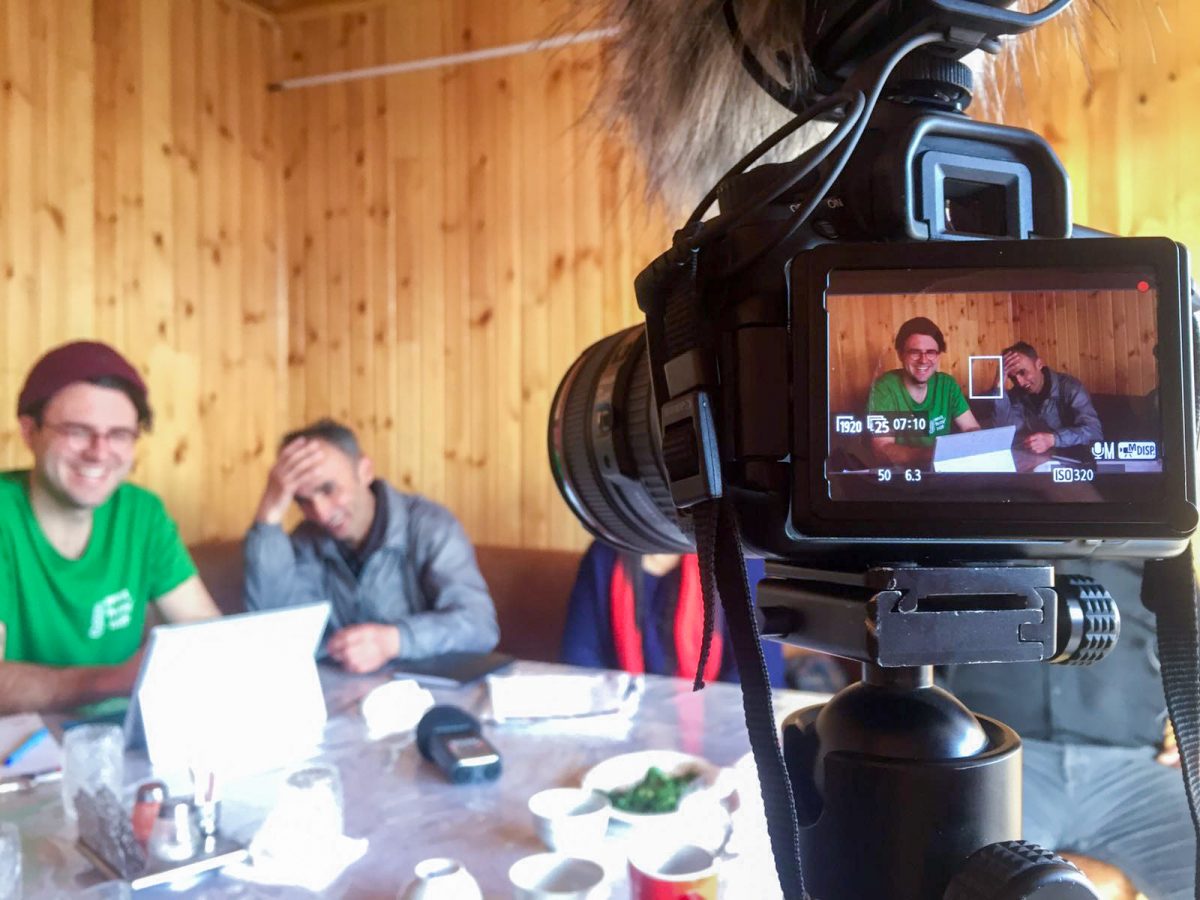 Sponsors, supporters, business angels and investors
The preparations and the equipment of Esteem Startup are largely self-financed. We are therefore looking forward to support that will allow us reducing direct costs. We are also looking for investors and supporters who are interested in the village or the region to advise the inhabitants of the Zarafshon Valley and to further enrich their highly motivated projects.
Our vision: to build startups in developing countries worldwide.
With Esteem Startup, we want to establish a new organization that is setting up start-ups worldwide in developing countries. Here, we are working on a promising business model that is both, economical and human, a trendsetting business model. In order to fulfill our vision, we need your help: we can only expand our commitment with numerous supporters and the right investors and partners, thereby contributing a part to a better world.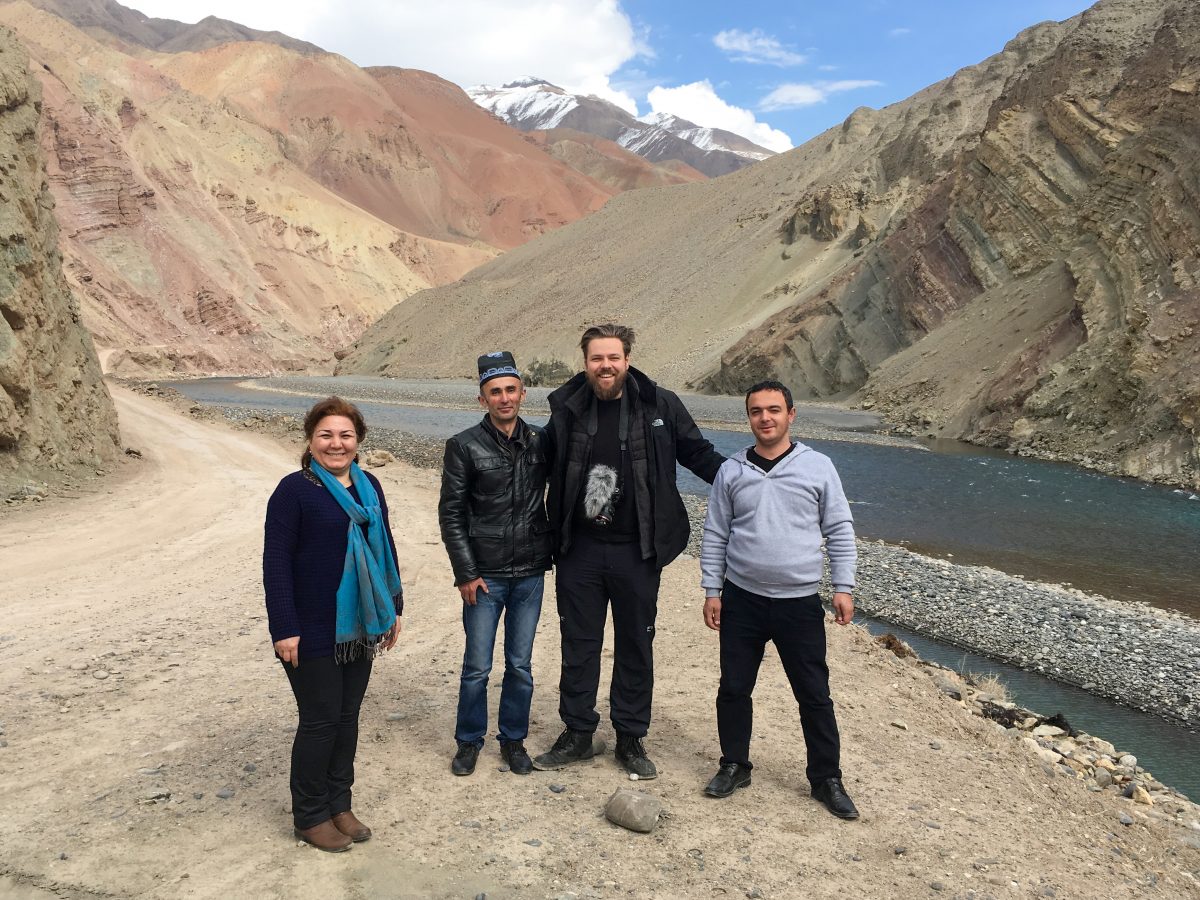 Communication during the project
We will regularly report on a travel blog on our project Facebook page as well as on all our other private and commercial social media channels. A high-quality documentation is to be shown online (Youtube, Facebook and Vimeo), as well as in public program cinemas. Here, on our website, we report on the latest developments in the project. Of course, photos and videos are also published.
Previous press releases
Our travel and their results have already been accompanied by the press (including business punk and local reports), and any publications can be found in the press section.
If Esteem Startup sounds interesting to you, we would be pleased to hear from you personally.